We give back
At LASAK, we respect our community and meet our moral obligations to regularly support those who really need our help. LASAK provides financial and material support to foundations, non-profit organisations, public benefit organisations, and civic associations that offer social assistance to those in need.
We are proud to say we have given a helping hand to the following projects and organisations:
Slunecnice Centre

We have been working with the Slunecnice Centre since 2005. The Slunecnice Centre helps people affected by challenging life situations (in particular people with disabilities, diseases or rehabilitation). The mission of the centre is to provide these people with services that improve their quality of life.
Get involved and help with us: www.slun.cz 
People in Need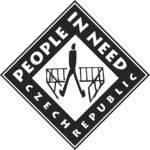 In 2014, we established a partnership with the non-profit organisation, People in Need. We regularly support the "Better School for All" project to help improve Czech educational programmes. As LASAK is a company operating on an international scale, we help the most vulnerable, not only in the Czech Republic, but also throughout the world. Through the "Real Help" project, we support activities in developing countries, such as Congo, Cambodia and Angola.
More information on the activities of People in Need: www.clovekvtisni.cz. 
Emil Votocek's Foundation

Besides social assistance, LASAK supports talented students in their study, research and professional activities. For example, we provide financial support to Emil Votocek's Foundation of the Faculty of Chemical Technology, UCT Prague.
More information at: fcht.vscht.cz.